What is CNAME and how do I set it up using RankWatch White Label?
A CNAME record is an abbreviation for Canonical Name record and is a type of resource record in the Domain Name System (DNS) used to specify that a domain name uses the IP addresses of another domain, the "canonical" domain.
This is convenient when running multiple services from a single IP address such as the White Label integration on RankWatch.
At RankWatch there are two ways in which you can set up the White Labeling, although only CNAME provides 100% White Labeling, and the other one being IFrame.
CNAME being the advanced version of White Labeling is much faster than IFrame and allows you to host dynamic URL's as well with no copy pasting of code required to run it.
Step 1: In order to set it up, you will first need access to your CPanel from where you will need to make a sub-domain on which you will run your White Labeling and grant access to other users. Once you are done creating a sub-domain you will need to redirect the www version as well as your non-www version of that domain to the RankWatch domain (rankwatch.com).
Now, lets come back onto RankWatch.
Step 2: While on the dashboard, please click on the While Label option, which is under Account Settings located at the top right hand side corner.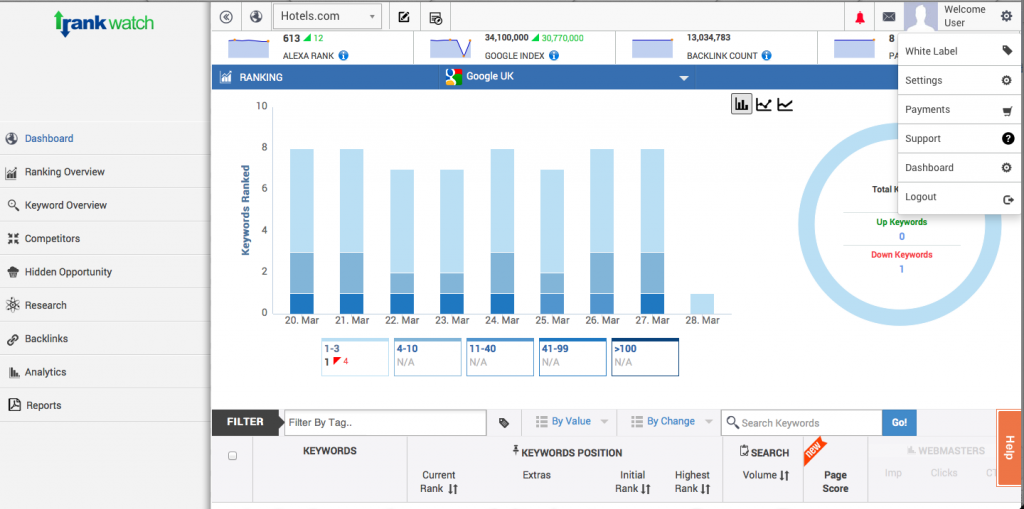 Step 3: Here, go onto "Add API" and add the logo you would want your users to see when they access their personal accounts and please remember to Tick Select the CNAME option.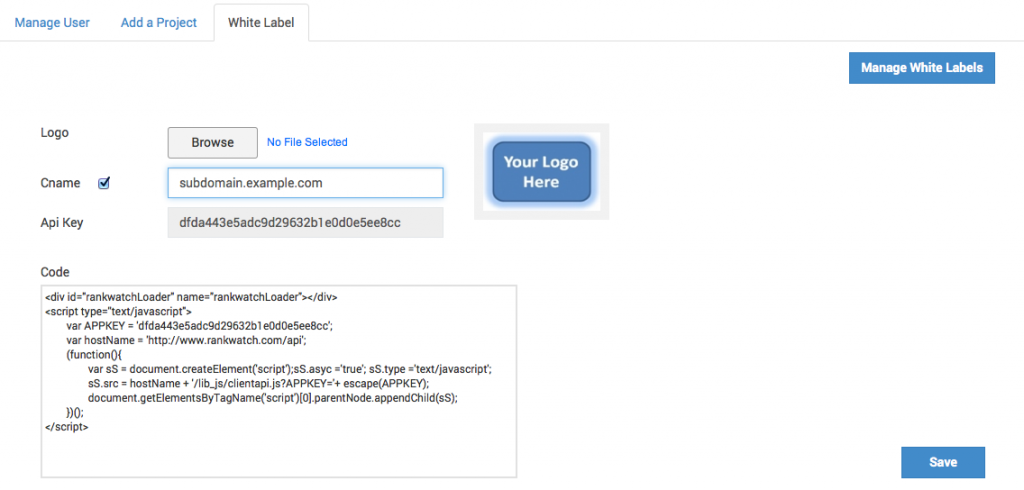 Step 4: Add the sub-domain that you previously created and click on "Manage Users". This will bring you to the page where you will need to specify user details that will be accessing the account by adding the email address and password for that specific user.

Step 5: Assign projects to individual users from "Add a project".

If you face any issues while setting this up, shoot an email to support@rankwatch.com and we will help you set it up.